Ever since it came to light that gangster Lawrence Bishnoi had hatched a conspiracy to kill actor Salman Khan at his Panvel farm house, the fans have gone into a tizzy. Not only did Sidhu Musewala remain in Lawrence Bishnoi's hit list, but he also had an eye on Salman Khan for the past several years. Before killing Sidhu Musewala, Bishnoi had planned to kill Salman. For this, some Bishnoi shooters had to rent a room in Panvel itself. Salman Khan's farm house is in Panvel itself, where the actor often visits. According to reports, the shooters had taken a room on rent there and stayed for about one-and-a-half months only after they did a recce of the road leading to Panvel.
Plan B to kill Salman Khan at Panvel Farm House was made by Lawrence Bishnoi in Tihar Jail with his henchmen. It is being told that Lawrence Bishnoi planned the Panvel farm house to kill Salman because the actor often goes there to chill. Salman Khan had also said in an episode of 'Big Boss 15' that whenever he wants to relax from the hustle and bustle of Mumbai, he leaves his farm house.
Salman's Panvel Farm House is spread over 150 acres
Not only this, Salman Khan spent the entire time of the lockdown in 2020 at Panvel Farmhouse Salman Khan. While he also has his own apartment in Bandra, Mumbai, where he lives with his parents. Let us tell you that the name of Salman's farm house is Arpita Farms, which is located at a short distance from Mumbai. The actor has named the farm house after sister Arpita Khan. This new home of Salman ie Panvel Farm House is spread over 150 acres. It has all the luxury amenities, from gym to private pool. According to reports, its value is said to be Rs 80 crore.
Modern gym, horses and swimming pool in farm house
Since Salman is the owner of the 'Being Strong Fitness Equipment' and 'SK27 Gym' franchise, he has also got these equipments installed in the gym built in the farm house. There are many luxurious rooms in Salman's Panvel Farm House. There is also a luxury bungalow here. Since Salman Khan is very fond of horses, he has also built a stable for horses here. Whenever Salman comes to Panvel Farm House to spend time with friends, he rides horse. Sometimes he feeds the horses himself and also cleans the place.

Reiki used to do Panvel farmhouse, this was the plan of Lawrence Bishnoi gang to kill Salman Khan
Net worth of crores but Salman lives in 1 BHK apartment
There are many beautiful corners in Panvel Farm House. But a large Buddha statue near the swimming pool attracts everyone's attention. Salman Khan may go to Panvel Farm House to escape the hustle and bustle, but for the past several years he has lived with mother Salma and father Salim Khan in Galaxy Apartments in Bandra. His stepmother Helen also lives with him. Salman is often seen saying that family is everything to him. Family comes to them before everything. Seeing Salman, this thing is also proved. Despite being such a big star and a lot of money, he has been living with his parents in a small house for many years.

Salman Khan: Now I have done this film, I will not give 150 days in a bullshit movie… when Salman Khan gave this statement
Salman sleeps on the sofa, does not run AC
Salman is a big star of the country and he has a fan following in lakhs across the world. His annual earnings and net worth are also several thousand crores, but Salman is big hearted. Salman is a very middle class man in living, which was also mentioned by his friend Mahesh Manjrekar in an interview. Mahesh Manjrekar had said that whenever he goes to Galaxy Apartments, he always finds Salman lying on a couch. He doesn't sleep even with the AC on. Mahesh Manjrekar had said that Salman lives a life like a common man. He lives in a one bedroom apartment and most of the time just lies on the couch.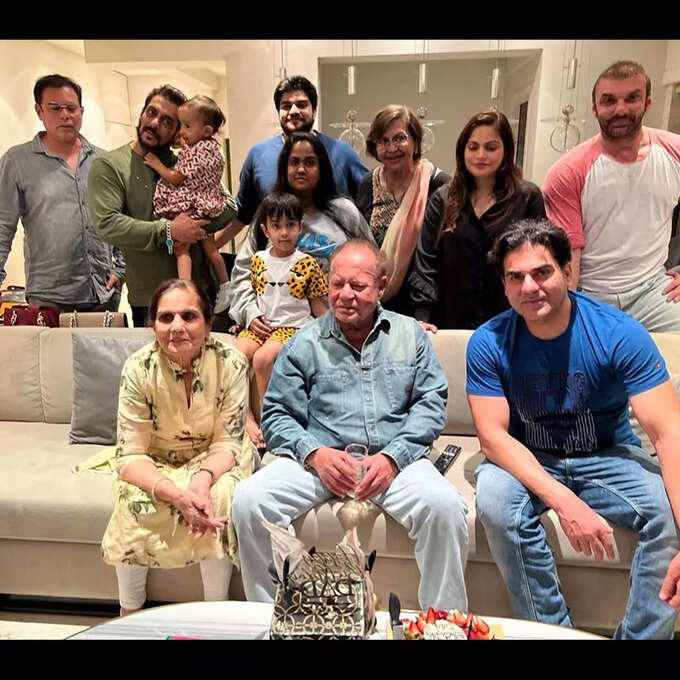 Kamaal R Khan: Did Salman Khan get KRK arrested? Users are asking questions after this tweet of the actor
Life like a common man, small apartment
Salman's Galaxy Apartments is located in Bandra, Mumbai, which is a posh locality. But someone will be surprised to see this apartment of Salman. This is because this house of Salman is not like the luxurious houses of other film stars. Nor is it a duplex. This Galaxy apartment of Salman is just a one bedroom flat, in which he spent his entire childhood. Great memories were raised with the parents. Even Salman does not want to live in a luxurious house. A few years back, he said in an interview, 'I have a lot of memories in this house. I used to play, have fun with the rest of the kids in the building here. Sometimes he used to eat food at his house with friends and sometimes used to eat at their house.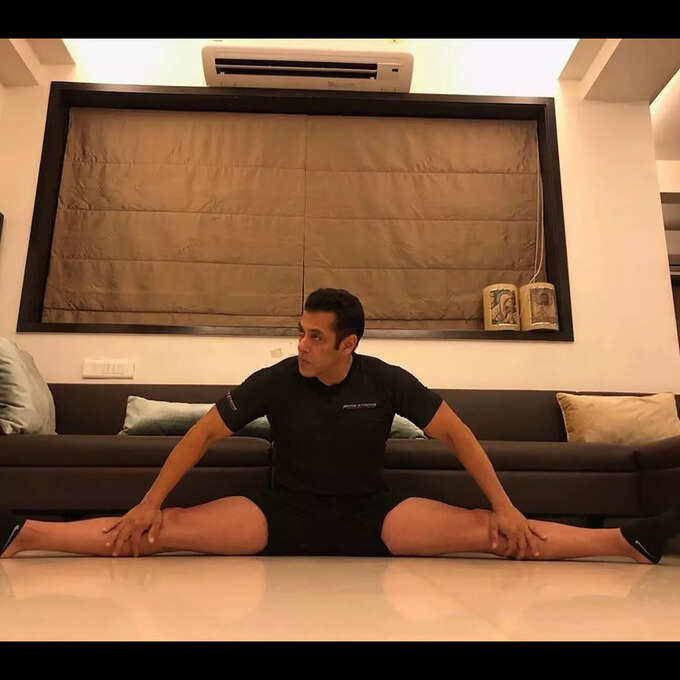 Salman Khan: Salman Khan congratulated PM Modi on his birthday, said – Happy birthday to Narendra 'brother'
Salman on the ground floor and mom and dad on the first floor
Salman's Galaxy Apartment is in a building located in Bandra. Salman lives on its ground floor, while his parents live on the first floor. Salman's apartment is only 1BHK. Since he lives alone, he believes that 1BHK is enough for him. The dining and living area in Salman's apartment is made in L shape and has an open kitchen. Apart from this, there is a large bedroom, with which the bathroom is attached. There is no confirmed information about the cost of this Galaxy apartment of Salman Khan. But according to the reports on the internet, its price is around 100 crores right now.

This post is sourced from newspapers, magazines and third-party websites. For more information please check NewsDay Express Disclaimer.